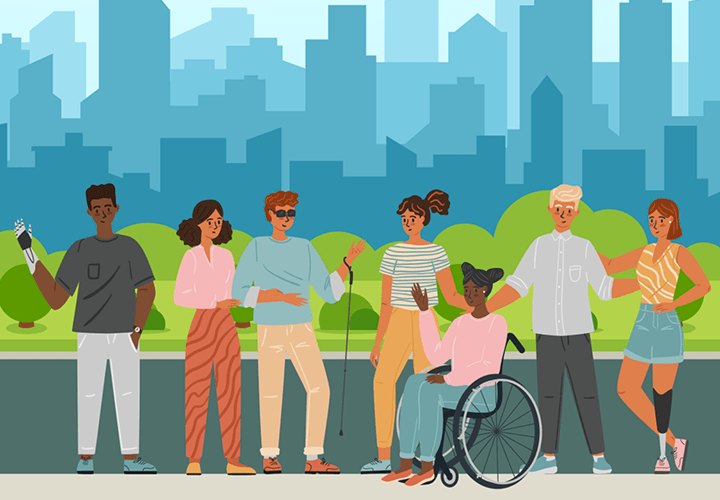 An Emergency Preparedness Guide for People With Disabilities
These three tips can ensure that you are ready should an emergency happen.
This emergency preparedness guide can help people with disabilities prepare for an emergency.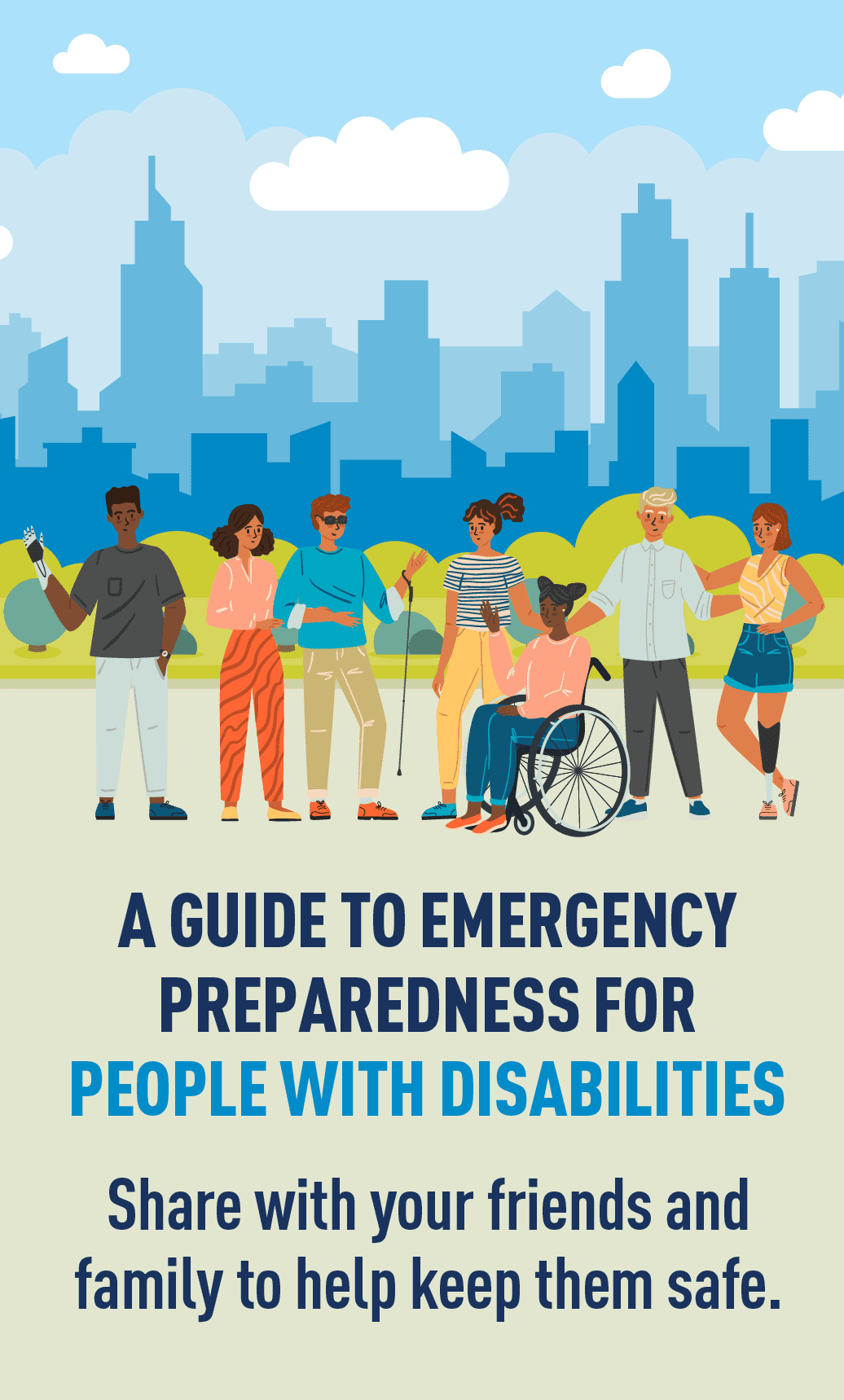 Title Graphic:
A Guide to Emergency Preparedness for People with Disabilities 
Description:
Share with your friends and family to help keep them safe.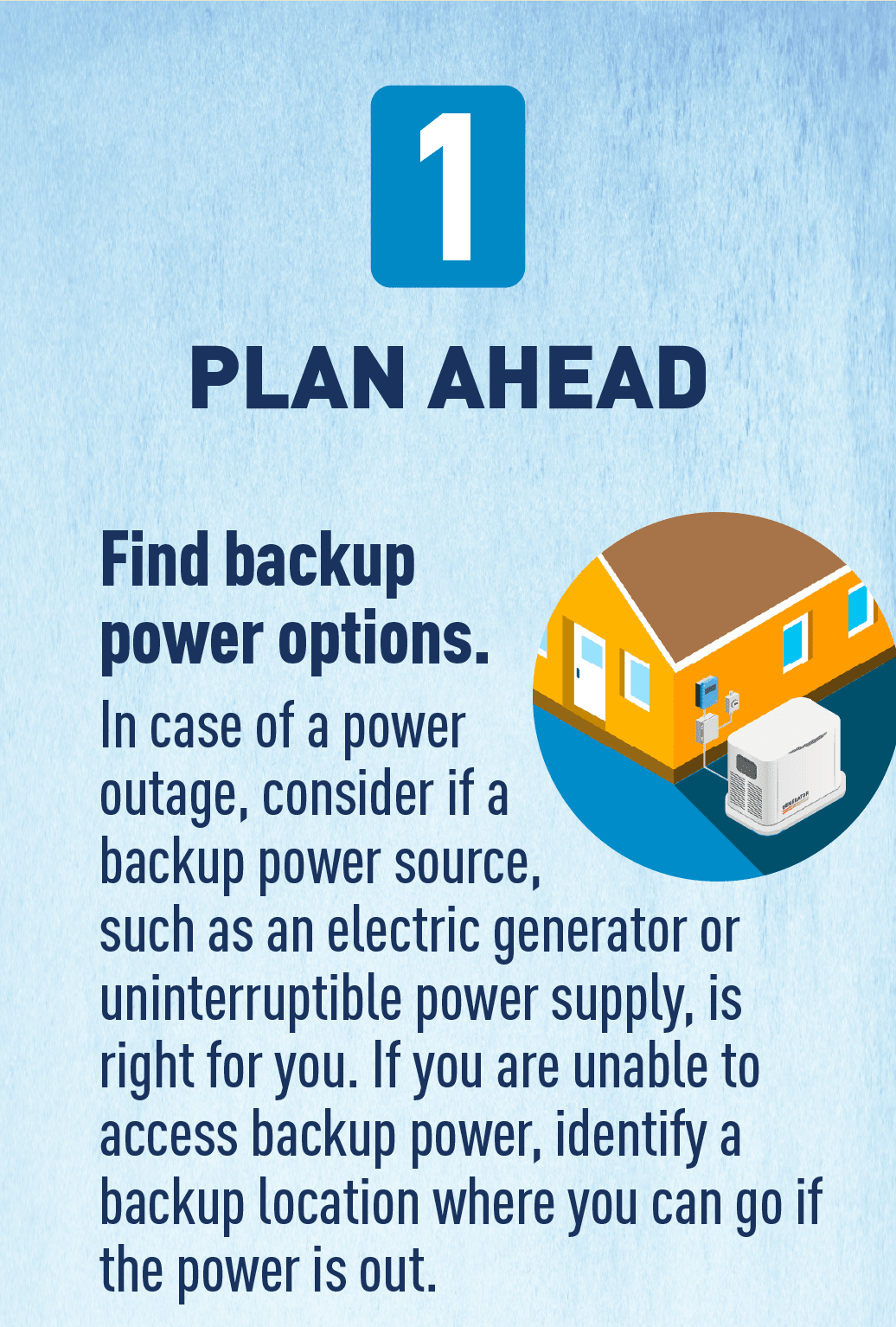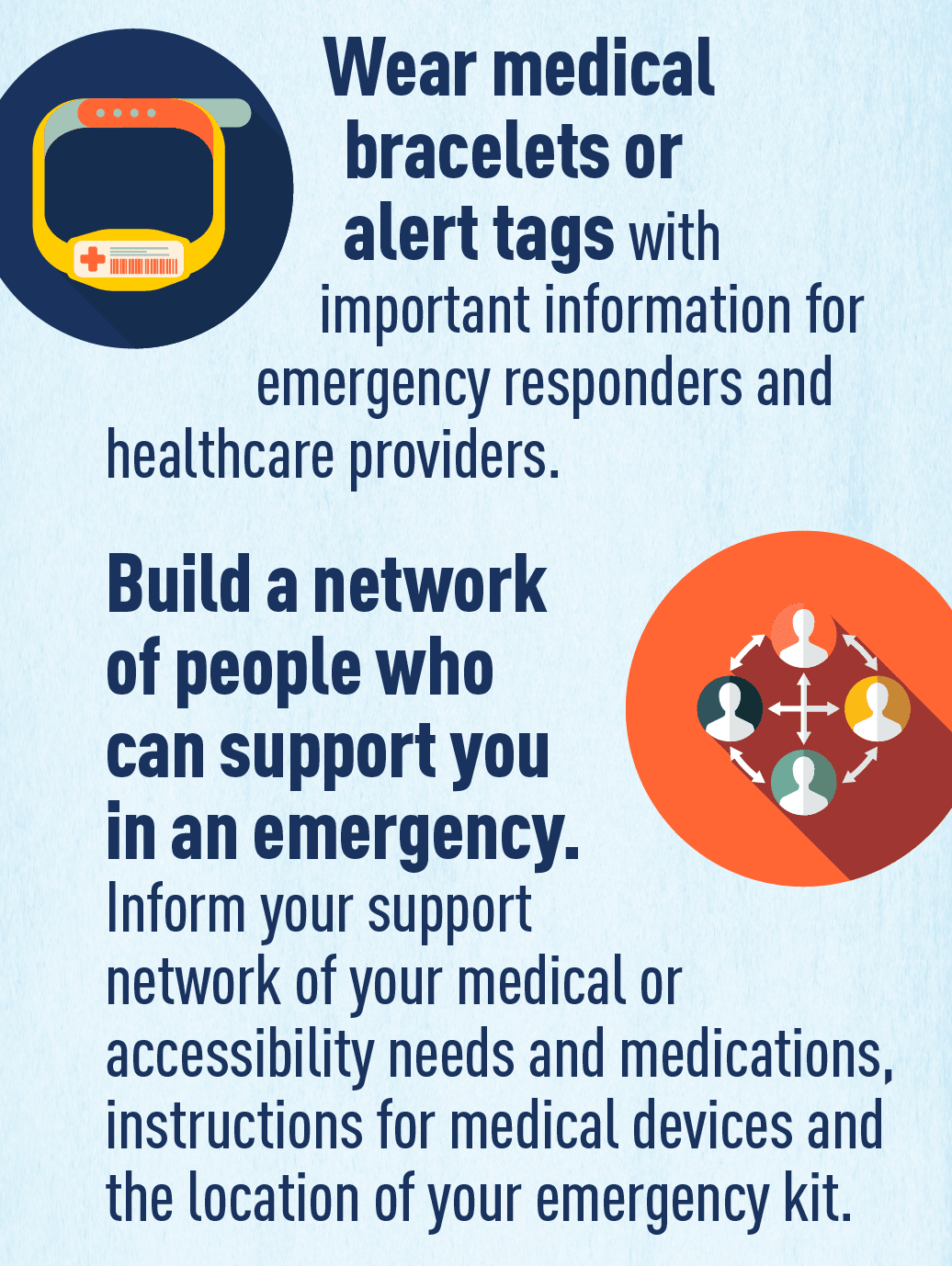 Plan Ahead
Find backup power options.
Identify a backup location where you can go if necessary and consider a safe backup power source, such as an electric generator or uninterruptible power supply for your home. 
Wear medical bracelets or alert tags. 
Build a support network.
Create a contact list of people who can support you in an emergency. Inform your support network of your medical needs and medications, instructions for medical devices, and the location of your emergency kit.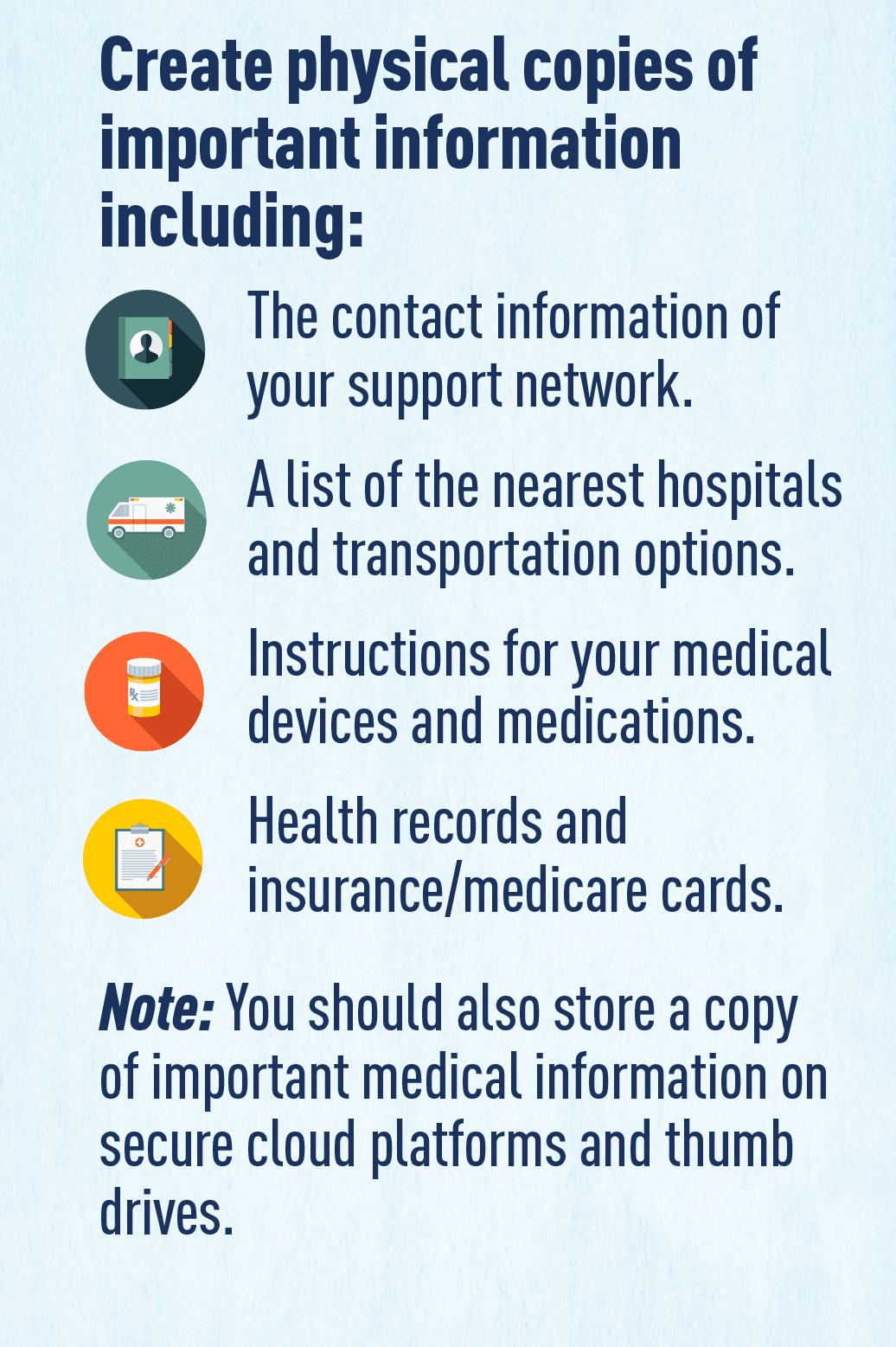 Create physical copies of important information
including: 
The contacts information of your support network 
A list of the nearest hospitals and transportation options
Instructions for your medical devices and medications
Health records and insurance/ medicare cards. 
Note: You should also store a copy of important medical information on secure cloud platforms and thumb drives.
Build an Emergency Kit to Fit Your Needs
For a checklist of items to keep in a basic emergency kit, take this easy
Store physical copies of your important medical and support information in a watertight container. 
Talk to your doctor about receiving an emergency supply of prescription medicines and store extra nonprescription medicines as needed. 
Have chemical ice packs and a cooler ready to chill medicines that need to be refrigerated if needed. 
Pack an extra battery for a power wheelchair or other battery-operated assistive devices. 
If you have a service or support animal, don't forget to include pet food, extra water, a collar with ID, and medical records.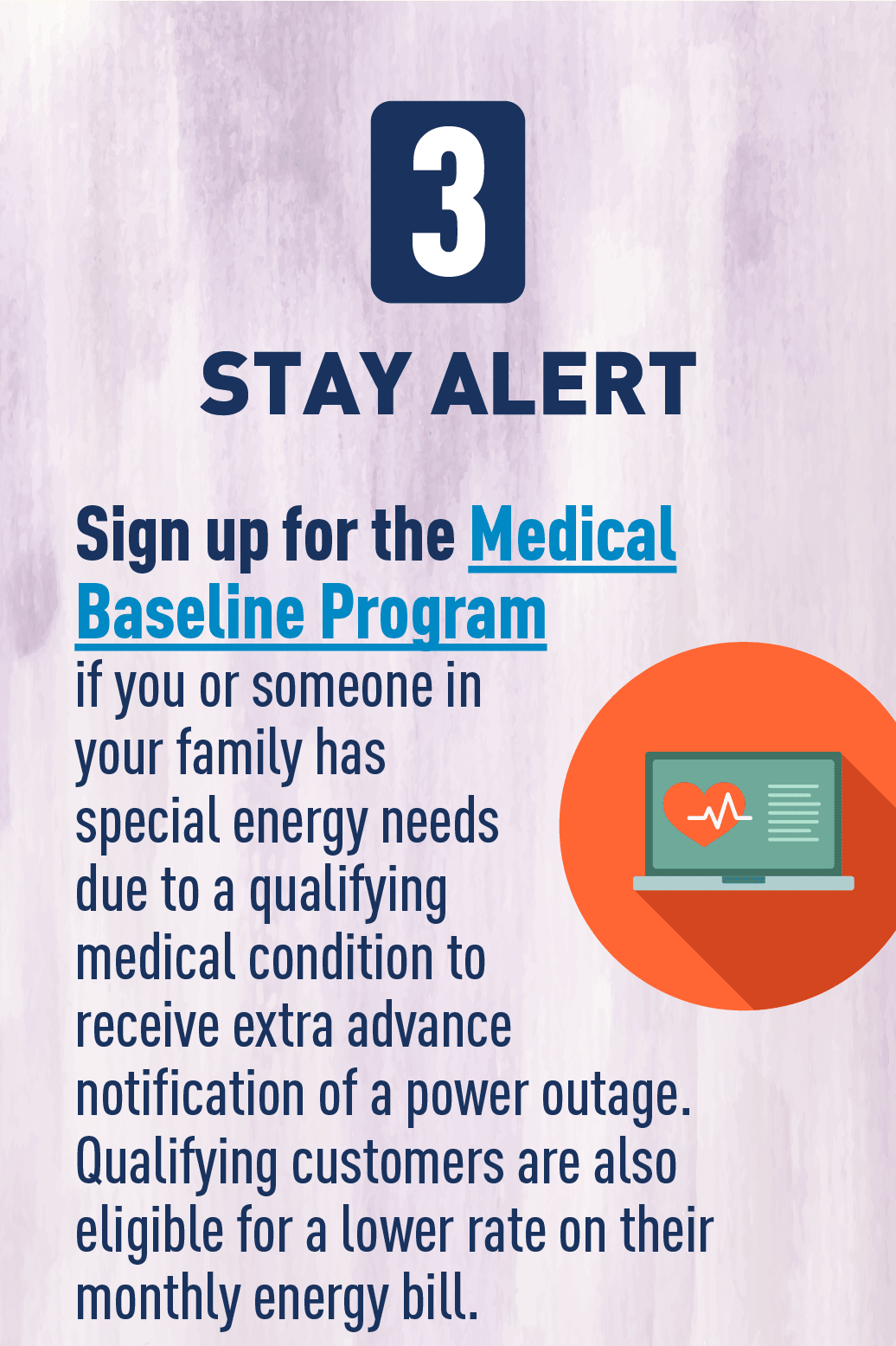 Stay Alert
Sign up for the
If you or someone in your family has special energy needs due to a qualifying medical condition to receive extra advance notification of a power outage. Qualifying customers are also eligible for a lower rate on their monthly energy bill.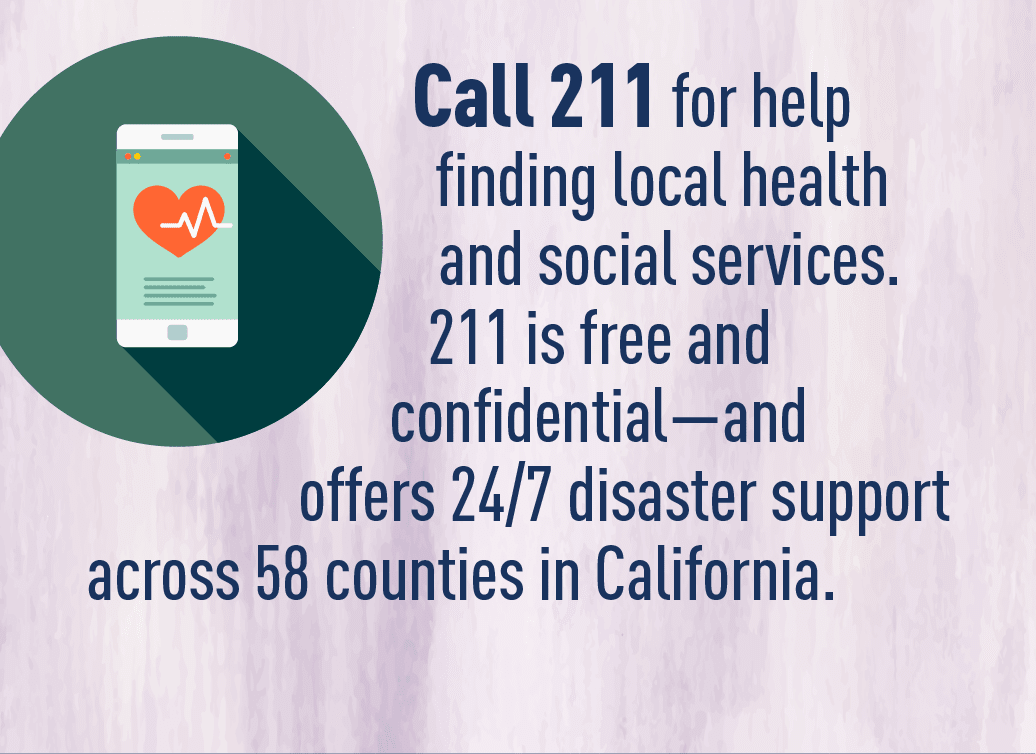 Call 211
for help finding local health and social services. 211 is free and confidential – and offers 24/7 disaster support across 58 counties in California.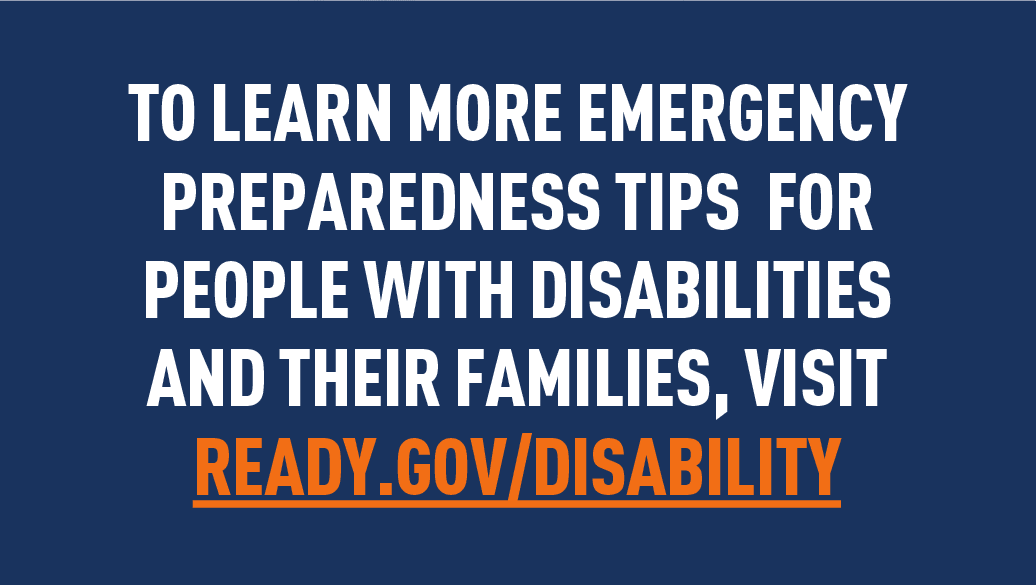 To learn more emergency preparedness tips for people with disabilities and their families, visit